Concert series 2018/19 now on sale!
25. May 2018.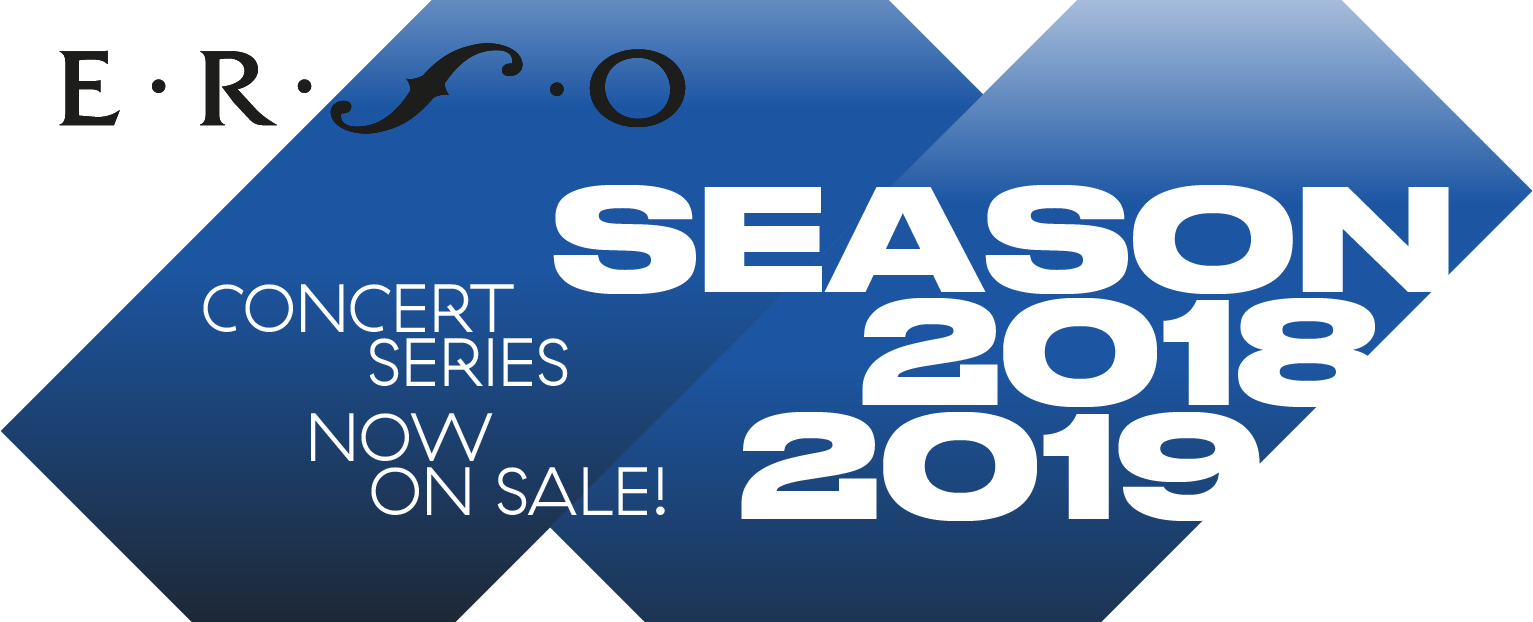 In the 2018/19 season, ENSO presents six series – MAESTRO, PIANO CONCERTO, HARMONY, CITY LIGHTS, MUSIC OF THE FUTURE, and ROMANTICISM. Each series contains four concerts with the best music, performed by the best musicians from Estonia and abroad. In many cases, an entertaining warm-up concert or a pre-concert discussion is also included as a bonus.
The sale of the series tickets is already in full swing; single tickets will be put on sale after Midsummer Day. We recommend joining the ENSO newsletter so you would be the first to receive information about single tickets. To join the ENSO newsletter, go to the website www.erso.ee and enter your e-mail address.
We wish you pleasant concert experiences! See you during the next season!
The Estonian National Symphony Orchestra
---
MAESTRO
I: SEASON OPENING CONCERT
Wed, September 5, 2018 at 6 pm (pre-concert talk and chamber performance) and 7 pm, Estonia Concert Hall
Sibelius. Romance in C major and Scene with Cranes from Death (Kuolema)
Haydn. Cello Concerto No. 2
Sibelius. Symphony No. 4
THEODOR SINK cello, ENSO, conductor NEEME JÄRVI 
II: ELU KUI PALJUTÕOTAV ALGUS
Fri, September 21, 2018 at 6 pm (pre-concert talk and chamber performance) and 7 pm, Estonia Concert Hall
Brahms. Tragic Overture (Tragische Ouvertüre)
Grieg. Piano Concerto in A minor
Shostakovich. Symphony No. 15
KALLE RANDALU piano, ENSO, conductor NIKOLAI ALEXEEV
III: MOZART & MENDELSSOHN
Fri, March 15, 2019 at 7 pm, Estonia Concert Hall
Mozart. Oboe Concerto
R. Strauss. Tone Poem Don Juan
Mendelssohn. Symphony No. 5 Reformation
INGELY LAIV oboe, ENSO, conductor GIORDANO BELLINCAMPI
IV: ERI KLAS 80
Thu, June 7, 2019 at 6 pm (pre-concert talk and chamber performance) and 7 pm, Estonia Concert Hall
R. Strauss. Tone Poem Death and Transfiguration (Tod und Verklärung)
R. Strauss. Four Last Songs (Vier letzte Lieder)
Segerstam. Symphony No. 298 Stretching thoughts towards… (Eri Klas in memoriam)
R. Strauss. Suite from The Knight of the Rose (Der Rosenkavalier)
ENSO, conductor LEIF SEGERSTAM
Concert series MAESTRO is presented by AUDI.
BUY SERIES TICKET
---
PIANO CONCERTO
I: RACHMANINOFF'S FOURTH
Wed, September 12, 2018 at 7 pm, Estonia Concert Hall
Lüdig. Overture-Fantasy No. 1
Rachmaninov. Piano Concerto No. 4
Beethoven. Symphony No. 8
AGE JUURIKAS piano, ENSO, conductor NEEME JÄRVI
II: RACHMANINOV'S THIRD
Fri, January 11, 2019 at 7 pm, Estonia Concert Hall
Rachmaninov. Piano Concerto No. 3
Debussy. The Sea (La Mer), three symphonic sketches for orchestra
Ravel. Valse (La Valse), a choreographic poem for orchestra
MIHKEL POLL piano, ENSO, conductor MIKHAIL GERTS
III: TCHAIKOVSKY'S FIRST
Fri, February 8, 2019 at 7 pm, Estonia Concert Hall
Viktorova. Quinglong – Azure Dragon
Tchaikovsky. Piano Concerto No. 1 and Orchestral Suite No. 3
DMITRY MASLEEV piano, ENSO, conductor DMITRI LISS
IV: JÄRVI & RANDALU
Fri, April 26, 2019 at 7 pm, Estonia Concert Hall
Tobias. Ballade Of the Beautiful Air Maiden (Sest Ilmaneitsist ilusast)
Schumann. Piano Concerto
Beethoven. Symphony No. 5
ELINA NETCHAYEVA soprano, KALLE RANDALU piano, ENSO, conductor NEEME JÄRVI
Concert series PIANO CONCERTO is presented by LIVIKO.
BUY SERIES TICKET
---
MUSIC OF THE FUTURE
I: EXTENDED IMAGINATION. AFEKT International Modern Music Festival
Fri, November 2, 2018 at 6 pm (pre-concert talk) and 7 pm, Estonia Concert Hall
Saunders. Still for Violin and Orchestra
Yazdani. New work
Masing. New work
Lachenmann. Tableau
Poppe. Torf
EVA-CHRISTINA SCHÖNWEIß violin, ENSO, conductor BAS WIEGERS
II: WIND GALA
Fri, December 14, 2018 at 7 pm, Estonia Concert Hall
ENSO, conductor TOOMAS VAVILOV
III: ELTS & BRAHMS
Fri, February 22, 2019 at 6 pm (pre-concert talk and chamber performance) and 7 pm, Estonia Concert Hall
Tõnu Kõrvits. New work
Brahms. Violin Concerto and Serenade No. 1
ANTJE WEITHAAS violin, ENSO, conductor OLARI ELTS
IV: THROUGH THE FOREST OF SONGS. Opening Concert of the ISCM World New Music Days
Fri, May 3, 2019 at 7 pm, Estonia Concert Hall
Ü. Krigul. New work
ENSO, conductor OLARI ELTS
Concert series MUSIC OF THE FUTURE is presented by Nelja Energia.
BUY SERIES TICKET
---
HARMONY
I: MOZART & BEETHOVEN
Fri, October 19, 2018 at 7 pm, Estonia Concert Hall
J. S. Bach/Stokowski. Aria from Orchestral Suite No. 3
Mozart. Clarinet Concerto
Beethoven. Symphony No. 4
SIGNE SÕMER clarinet, ENSO, conductor NEEME JÄRVI
II: CORONATION MASS
Fri, December 7, 2018 at 6 pm (pre-concert chamber performance) and 7 pm, Estonia Concert Hall
Lill. New work
Mozart. Coronation Mass (Krönungsmesse)
Bruckner. Symphony No. 4
ARETE TEEMETS soprano, MARIANNE PÄRNA mezzo-soprano, RAUL MIKSON tenor, RAINER VILU bass, Eesti Filharmoonia Kammerkoor, ENSO, conductor JOSEPH SWENSEN
III: BEETHOVEN & BARTÓK
Fri, January 25, 2019 at 7 pm, Estonia Concert Hall
Beethoven. Violin Concerto
Bartók. Concerto for Orchestra
MARI POLL violin, ENSO, conductor BAS WIEGERS
IV: BLACK MIRROR
Fri, March 1, 2019 at 7 pm, Estonia Concert Hall
Messiaen. The forgotten offerings (Les Offrandes oubliées)
Tulev. Black Mirror
Bruckner. Symphony No. 7
TRIO HOCA NASREDDIN: Robert Reigle (saxophone), Nikolai Galen (vocal) Serkan Şener (kaval), ENSO, conductor MICHAEL WENDEBERG
Concert series HARMONY is presented by E-Piim.
BUY SERIES TICKET
---
CITY LIGHTS
I: TALES OF HEMINGWAY
Fri, October 26, 2018 at 6 pm (pre-concert chamber performance) and 7 pm, Estonia Concert Hall
Barber. Adagio
Daugherty. Cello Concerto Tales of Hemingway
Ives. Symphony No. 2
Meacham. American Patrol
Bogley. National Emblem
Sousa. The Stars and Stripes Forever
ZUILL BAILEY cello, ENSO, conductor NEEME JÄRVI
II: MAHLER'S FOURTH
Fri, February 15, 2019 at 7 pm, Estonia Concert Hall
Edwards. White Ghost Dancing
Vine. Symphony No. 7
Mahler. Symphony No. 4
HELEN LEPALAAN mezzo-soprano, ENSO, conductor ARVO VOLMER
III: GERMAN SPRING
Fri, April 12, 2019 at 6 pm (pre-concert talk and chamber performance) and 7 pm, Estonia Concert Hall
Wagner. Siegfried Idyll
Weinberg. Violin Concerto in G minor
Reinvere. New work
LINUS ROTH violin, ENSO, conductor MIHKEL KÜTSON
IV: END OF THE SEASON CONCERT
Fri, May 10, 2019 at 7 pm, Estonia Concert Hall
Brahms. Song of Destiny (Schicksalslied), A German Requiem (Ein deutsches Requiem)
State Choir Latvija, ENSO, conductor NEEME JÄRVI
Concert series CITY LIGHTS is presented by Radisson Blu Sky Hotel.
BUY SERIES TICKET
---
ROMANTICISM
I: POSKA & MAHLER
Fri, December 21, 2018 at 7 pm, Estonia Concert Hall
Beethoven. Piano Concerto No. 5
Mahler. Symphony No. 5
DANAE DÖRKEN piano, ENSO, conductor KRISTIINA POSKA
II: RHEINISH SYMPHONY
Fri, January 18, 2019 at 7 pm, Estonia Concert Hall
Saint-Saëns. Algerian Suite (Suite Algérienne)
Beethoven. Leonore Overture No. 3
Schumann. Symphony No. 3 Rheinish (Rheinische)
ENSO, conductor JUN MÄRKL
III: MAHLER'S THIRD
Fri, March 8, 2019 at 7 pm, Estonia Concert Hall
Mahler. Symphony No. 3
SO of the EAMT, ENSO, conductor PAUL MÄGI
IV: SERENADE TO SPRING
Fri, March 22, 2019 at 7 pm, Estonia Concert Hall
Borodin. Sring Sextet
Dvořák. Serenade
Tchaikovsky. Souvenir de Florence
ENSO chamber ensembles and chamber orchestra
Concert series ROMANTICISM is presented by Reval Café.
BUY SERIES TICKET
Series tickets: 60.- / 45.-